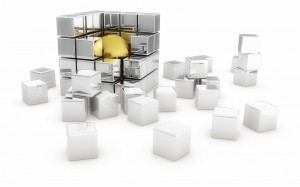 Can a system simply be one product?
Tarant's answer is obviously a clear no!
In all aspects of our work we strive to demonstrate that we take the truth behind the statement on the front page seriously, and in this spirit we endeavour to relieve the headaches caused by concerns over IT systems…
…so, we think in terms of projects which require a high level of expertise, are easy and simple to access, and whose entire lifespan is covered by our services.
…so, we offer built-to-suit systems tailored to your individual needs or, if required, separate and reliable modules which can even function independently of your current implementation.
…so, we have developed a novel training framework to accompany the system we offer, which interactively enables use of the system by leading professionals during and after the training.
…so, we offer a significant portion of our services at fixed prices – a rather unusual approach, but very practical and effective.
…so, we provide you with an exceptional standard of expertise and an experienced pool of professionals at the best possible price to support our services.
Service portfolio – in a new way
Our range of services was developed to meet prior business needs. We have noticed an increasing demand for services requiring a high degree of proficiency, services which at the same time are quick and easy to use. Our services cover the entire life span of a project, so in our range of services You can find solutions for the tasks necessary during the pre-sales phase, the planning phase, the implementation phase just as for the tasks that arise after completion and introduction of a project.
What is completely novel compared to usual market practices is that we offer our clients a significant portion of our services as a package, at a fixed price. Thanks to this, You are able use our services and obtain solutions for your problems very quickly without double-checks or surveys. For example, we particularly recommend the following services for projects at a critical point, so that we are able to help promptly in difficult situations. We are able to offer this almost with no risk thanks to the many years of experience of our professionals and their solid knowledge of the systems.